We supply fresh Lawn Turf direct from the field to your door, with fast delivery and free laying instructions

We won't try and confuse you with many different grades of turf, grass types and uses. Quite simply we supply a really good quality seed grown lawn turf that we grow on grade 1 Lancashire arable land. Our turf is best described as a luxury sports lawn that offers a nice lush green appearance combined with hard wearing qualities. our turf copes especially well in dry shady places or areas of repeated use such as football fields or family lawns and is suitable for use just about anywhere from professional sports arenas to domestic gardens. When you buy lawn turf from ourselves you are buying direct from the grower, this is the best way to buy your turf because you are going direct and not paying the middle man, it also ensures that your supplier has good knowledge about the product you are buying, when you ring us for turf you are calling the farm direct and speaking to the people who buy the seeds, sow them and grow them. We supply turf to schools, commercial customers, sports clubs and the general public across Lancashire. When we deliver your new lawn we will give you easy to follow fitting instructions and if you are indoubt just ask our drivers they will happily lay a few rolls and give you a quick demo to set you on your way, its no problem!(we deliver our turf & soil to most parts of Lancashire including Preston,Blackburn,Lytham,Blackpool,Poulton le fylde we also deliver to LA postcodes however these postcodes may be subject to a different delivery charge depending on the Quantity required. More Info

See our Terms & Conditions

We Stock a Range Of Premium Composite Decking

Learn more

Below is our no nonsense price list!

Turf prices

| Volume (m2) | Price per m2 | Delivery Charge |
| --- | --- | --- |
| 10 - 14 | £4 | £15 |
| 15 - 19 | £3.35 | £15 |
| 20 - 24 | £3.25 | £15 |
| 25 - 29 | £3.15 | £15 |
| 30 - 49 | £2.80 | £15 |
| 50 - 79 | £2.64 | £15 |
| 80 - 149 | £2.49 | £15 |
| 150 - 199 | £2.39 | £15 |

Add 1 ton bags of soil to turf order for just £45 per bag (our bags contain approx 1000kg)

For orders over 200 sq m please call

We sow it

We mow it

We cut it

We deliver it
We sell a good quality black Lancashire farm Topsoil blended with Local compost for further entichment
Buying topsoil has become a confusing task over the last few years with some suppliers offering so many grades and blends, We supply 2 grades of soil, both of our soil blends are natural and farm sourced (no skip waste recycled soil)putting cheap soil in your garden is pointless as topsoil really is the foundation of most gardening projects. our classic soil is a beautiful rich fertile topsoil sourced from prime agricultural land on the west Lancashire plains, the North west of england is home to around 69,000 acres of grade 1 land of which over 50,000 is in West Lancashire, it is a pocket of land renowned throughout britain for being fertile and light infact it is very similar to the land down on the fens in Norfolk which is also distinctively deep black and fertile, our vegemate soil is a mix of classic topsoil and natural organic matter making a powerful fruit and vegetable growing soil, Our classic soil is sent away for independent analysis to ensure that it is not lacking any nutrients (elements) it is sourced from some of the most fertile arable land that the country has to offer, infact much of this land is used for vegetable growing for supermarkets, TRUST US - your garden will love it!! please note: 1 ton of soil will cover an area approx 15 sqm at a depth of 1 inch. (it is also worth noting that our deliveries are carried out by OUR OWN DRIVERS WITH OUR OWN CRANE TRUCKS! lots of people have had bad experiences buying garden products online only to find that they are dealing with internet companies based hundreds of miles away who send the goods on pallet trucks which can be an absolute nightmare in terms of getting the bags where you want them.
The prices below apply to both classic and vegemate Topsoil, Minimum order if you just want to buy Topsoil is 1 bag (bags contain approx 1000kg)
1 bag minimum cost £69 per bag
2 bags cost £60 per bag
3 bags cost £55 per bag
4-9 bags cost £50 per bag
10 bags + £45 per bag
Save £s Buy OUR Topsoil with your turf order for only £45 per bag
Top soil prices shown include delivery to most local postcodes.
Classic Topsoil Specification
100 % CLEAN SAFE AND FERTILE
WORKS WEE EVEN IN THE WET
MULTI PURPOSE TOPSOIL
PERFECT FOR USING UNDER TURF
PLANTING BORDERS & FLOWER BEDS
GREAT FOR SEEDING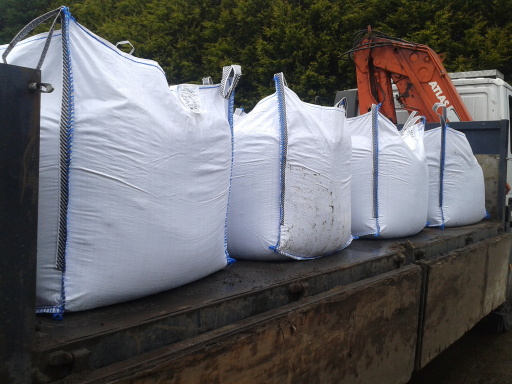 Vegemate Topsoil Specification
POWERFUL BLEND
GREAT FOR GROWING FRUIT & VEG
SOIL IMPROVER
LIGHTENS UP HEAVY CLAY SOILS
EASY TO RAKE AND WORK WITH
GREAT FOR ALL APPLICATIONS
Our Farm (Click here for more pictures)
| | |
| --- | --- |
| 10 ton loose loads £350 | Deliveries to Schools and Commercial Customers Welcome |
Why buy from us?
Turf & Topsoil suppliers since 1979
Turf growers and not middle men
Farm based family run business
crane truck deliveries, no pallet trucks!!
Suppliers to builders, schools and local authorities
We Supply Play Area & Border Natural Forest Bark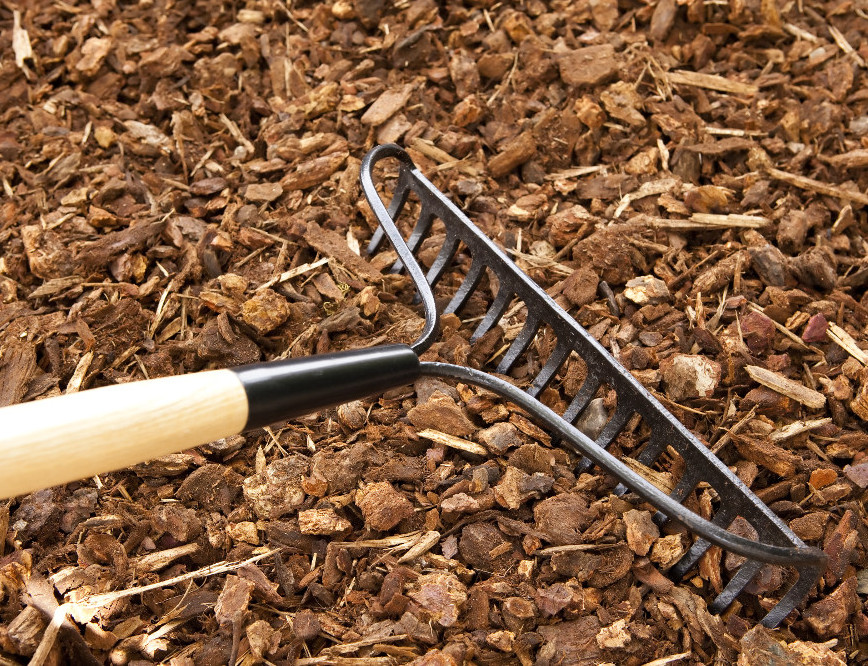 Delivery is made to the safest point for the driver and vehicle
The goods remain the property of the company until paid for in full
We will not accept liability when asked to leave the road and go on to private property
Turf is a perishable product and the the customer will be responsible for the condition of the goods after delivery